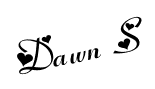 Its time for the Graphic 45 design team submissions again! This year I think I have enough time to put something together so I will be away from the blog for a little bit working my little fingers to the bone!
I have a great idea for my submission so hopefully I will receive all of my supplies I ordered very quickly.
I will leave you with a few new adorable graphics I found on the freebies site so head on over there and get creative!
Hugs!